OIL AND GAS LOGISTICS SERVICES
Oil and gas is an industry without which other industries would not exist. It also represents the largest number of installations and projects in the world and holds key financial value. As developing economies continue to expand their production facilities to meet the growing demand, the number of energy projects increases simultaneously.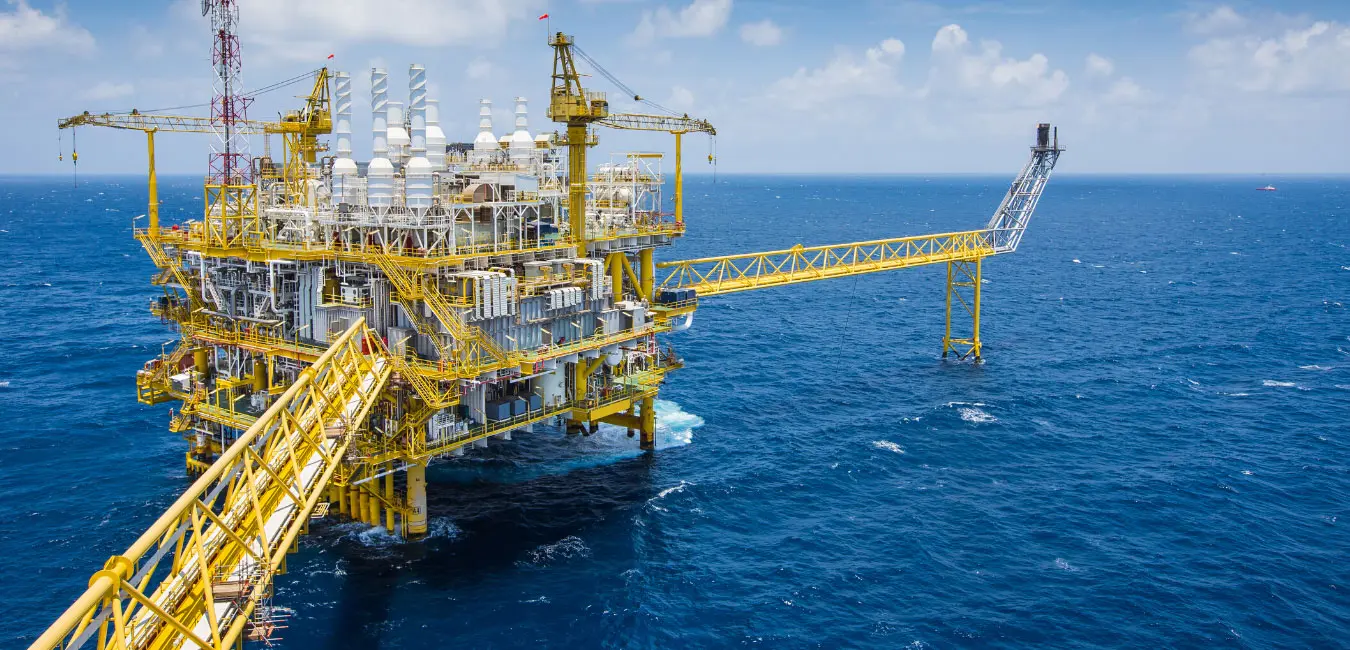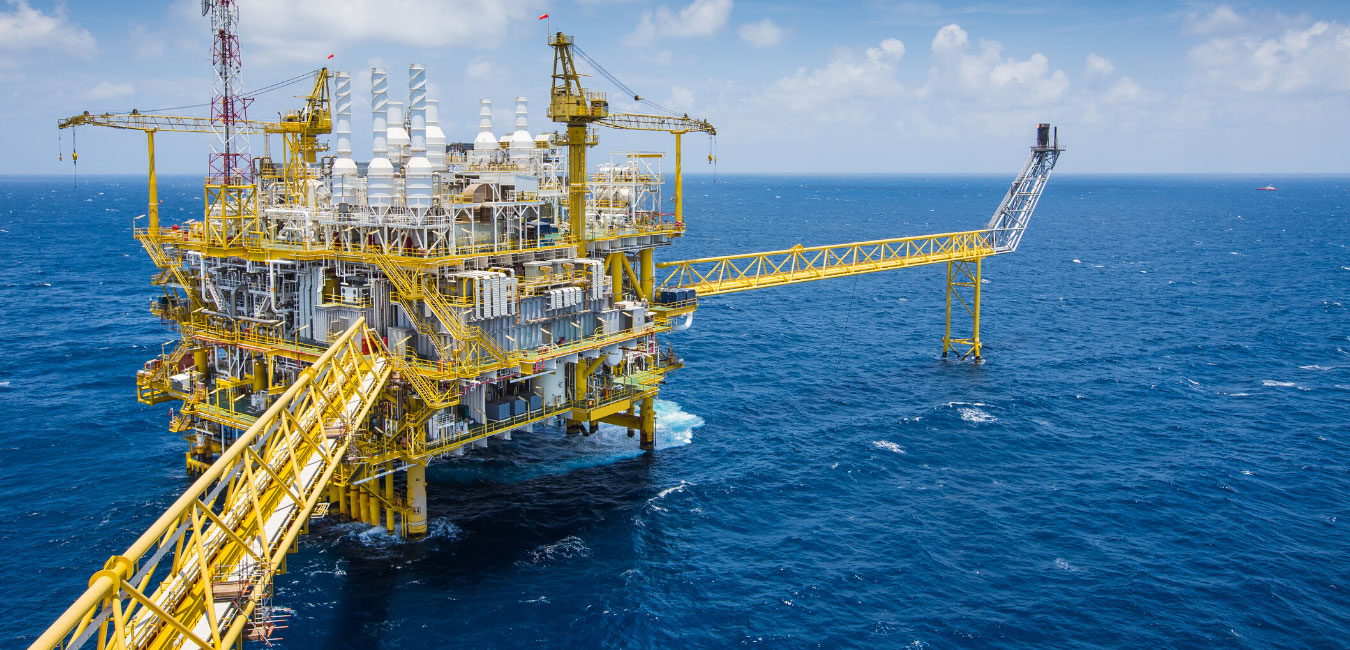 OIL AND GAS LOGISTICS SINGAPORE
We understand the dynamic nature of the oil and gas industry. From timeline management to the complexity of its cargo and project, the energy industry requires specific expertise to deliver seamless oil and gas logistics services. This means you need a global logistics provider with experience and expertise, as well as a team that's able to react to and mobilise resources at a moment's notice. At HPL, we understand that delays in delivery times can result in loss of production and huge financial losses.
Hence, we offer comprehensive management concepts and flexible solutions for the various kinds of support needed. Our teams of experts develop and implement integrated transportation concepts specific to the complexities of the energy industry.
Our global network of hubs, regional hubs, warehouses, and dedicated teams of specialists bring customer-focused solutions to your oil and gas logistics. Operating using a tightly-knit communications network, we provide cost-efficient and reliable transport solutions by sea freight, air freight, land, and multimodal transportation. Furthermore, with our zero-GST licensed warehouse and MES scheme, you can use our storage facility as a temporary storage space for your cargo.
OIL AND GAS LOGISTICS MADE EASY
Safety is especially important when it comes to oil and gas logistics in Singapore. With that in mind, HPL can assist you in every step of the way, thanks to our tailored services – from the safe and efficient transportation of oil and gas products to international project coordination.
FREQUENTLY ASKED QUESTIONS ABOUT OIL AND GAS LOGISTICS
How can HPL help with oil and gas logistics?
HPL goes above and beyond to cater to the needs of businesses in the Oil & Gas Industry, handling multiple types of cargo like pipes and other odd-sized cargo. We also do project shipment, stevedoring, as well as provide cranes for marine vessels and urgent marine parts.
We also provide project logistics services in Singapore, allowing your business to benefit from the availability of advanced equipment, but you'll also have safe port-to-port and door-to-door delivery of out-of-gauge cargo transport.
Does HPL have storage facilities for my heavy machinery?
Yes, we do and you can also look for us if you need heavy machinery movers in Singapore. Whether it is pipings, drills, oil well equipment, ship spares, cooling towers, or engineering columns, we are your one-stop solution for oil and gas logistics. Safely consolidate and store your heavy machinery as well as business assets in our Singapore logistics hub. Our storage facilities are also equipped with docking facilities.
Find out more about the facilities and storage space we have.
Getting oil to the market is a process that requires various transportation and storage technologies, also known as "midstream". As oil is often produced in remote locations from where it will be consumed, transportation networks have been built to transport crude oil to refineries for processing as well as to be shipped for consumption. Most oil and gas logistics companies in Singapore tend to have storage facilities for temporary storing of these products.
How is oil usually transported?
Oil is normally transported by:
Oil Pipeline – this is the most common form of oil transportation. Pipelines are typically used to move crude oil from the wellhead to processing facilities and refineries. It is the transportation method of choice as pipelines require significantly less energy to operate than trucks or rail; they also have a lower carbon footprint, and thus are often considered by companies who have environmental sustainability in mind.

Ship – this is a cost-effective alternative as compared to pipelines. It is often used where oil transport over land is unsuitable. Compared to a pipeline, barges are cheaper by 20-35% depending on the route. Tank barges usually carry petrochemicals and natural gas feedstocks to chemical plants. The main drawbacks considered by companies are speed and environmental concerns.

Truck – Though it is the most limited oil transportation method in terms of storage capacity, trucks have the greatest flexibility in potential destinations. Trucks are usually the last step in the transportation process, delivering oil and refined petroleum products to the intended storage locations.
Learn more about the comprehensive logistic services HPL can provide to the oil and gas industry. Contact us today.
What are the advantages and disadvantages of different modes of oil transportation?
Modes of oil transportation have trade-offs:
Pipeline: Continuous flow, high capacity, reduced handling. Disadvantages: infrastructure investment, limited flexibility, regulatory challenges.
Sea Freight: Global market access, efficient for large volumes. Disadvantages: weather risks, longer transit times, congestion, environment.
Rail: Route flexibility, faster transit. Disadvantages: safety risks, infrastructure, regulations.
Road: Flexibility, accessibility. Disadvantages: higher costs, congestion, accidents.
Choice depends on distance, volume, infrastructure, regulations. Halcon Primo Logistics analyses factors to determine optimal oil and gas logistics for clients' needs.
SPECIALISED SOLUTIONS FOR ANY INDUSTRY
At Halcon Primo Logistics, we offer a wide range of logistical solutions that cater to various industries and sectors in Singapore and beyond. Whether you need break bulk shipping, freight management and distribution, warehousing management and value-added services, bonded logistics hub, or project logistics, our cargo logistics company has the expertise and resources to help you achieve your logistical goals.