SPECIALIZED SOLUTIONS FOR ANY INDUSTRY
We fully utilize our resources worldwide to ensure that Halcon Primo Logistics can provide the best integrated solutions to our customers. We have an international network and fleet spanning the globe, allowing us to cater to our customers' ever-changing logistical needs and requirements.
One-Stop Logistics Solutions Provider
Integrity Between Documents And Products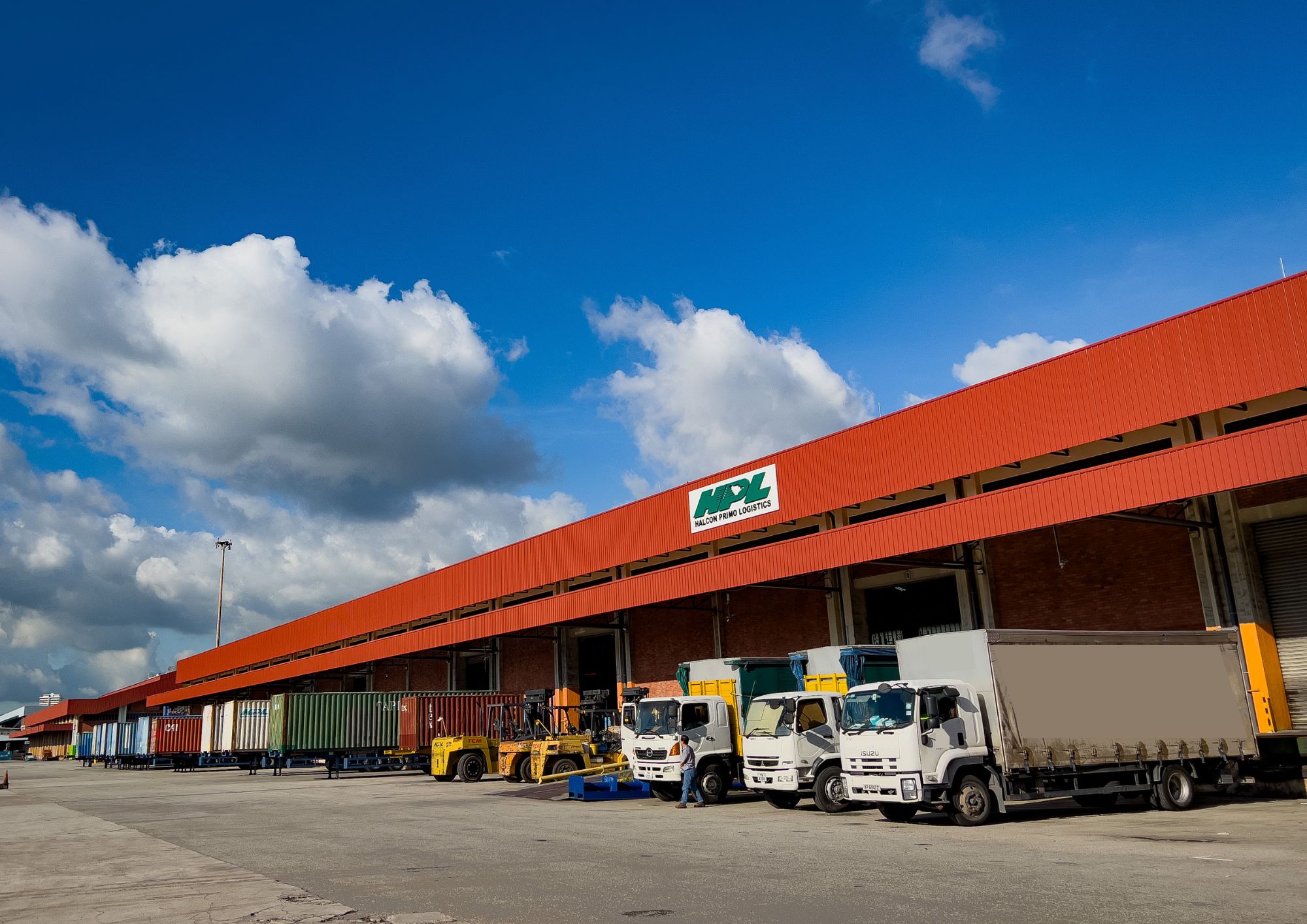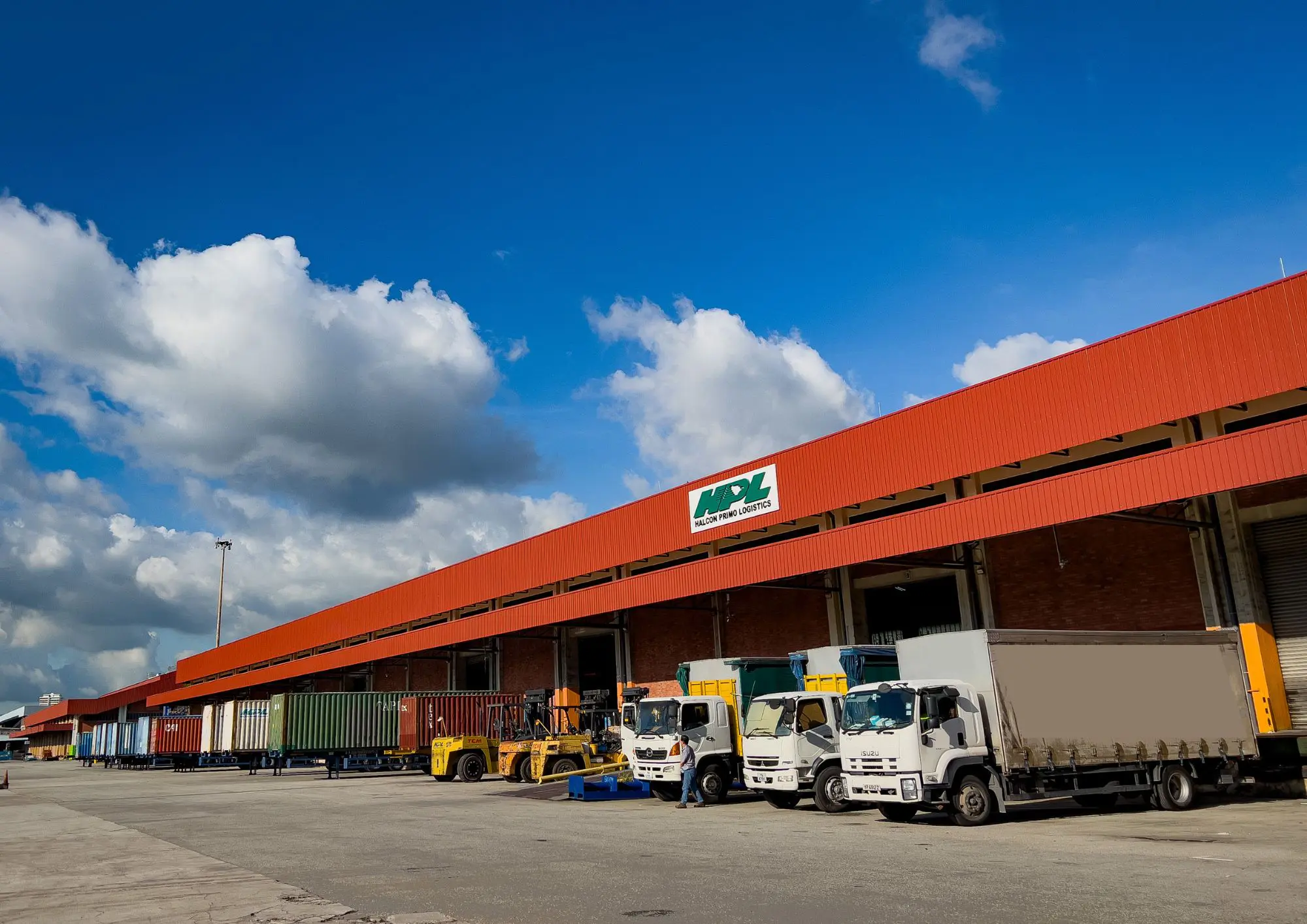 Halcon Primo Logistics is a leading logistics company in Singapore that offers more than break bulk shipping and cargo logistics. As a cargo transport company, we aim to provide our customers with cargo shipping solutions that add value to your business' supply chain management.
Singapore
Located at a prime area of Singapore with over 520,000 sq ft of both open yard and covered warehouse that are completely bonded. Make full use of our pillarless and high ceiling covered warehouse where you can store various types of cargo. We have a wide driveway and our loading facilities are equipped with Material Handling equipment operated by our highly skilled and certified team.

Contact

Tel: +65 6349 2777
Email: [email protected]
Malaysia, Shah Alam
Strategically located in the mature industrial area in Shah Alam, Selangor, it has swift access to major highways. 80,000 sq ft warehouse, with 3,000 sq ft of air conditioned ambient warehouse storage, and tap on close to 6,000 pallet space. At this facility, you can take advantage of a full suite of solutions including procurement services, and contract, project and commodity logistics, tailored to your business requirements.

Contact

Tel: +60 3-5101 9685
Email: [email protected]
China, Shanghai
HPL China has a warehouse storage area 2 hectares large in Shanghai. Activities at this warehouse is always bustling at high speeds, processing a massive 15,000 orders per day. Here, you'll find an impressive fully automated e-commerce fulfillment centre with first-class Warehouse Management System (WMS) for all B2B, B2C and other e-commerce models.

Contact

+86-13524536624
Email: [email protected]
Logistics Company In Singapore Providing End To End Logistics Services
We help simplify logistics for our customers through our unique and innovative end-to-end supply chain solutions that set your business apart from other companies in this competitive market. From our end-to-end logistics services and ship spares logistics to our air freight forwarding services and project logistics in Singapore, we strive to make our innovative logistical solutions seamlessly integrate with our customer's business processes.
As a leading cargo logistics company, providing total accountability is a priority. We adhere to a strict timeline, value the integrity between documents and products, and ensure cargo order match and handover to stay true to our company's one core objective. Your trust, peace of mind, and assurance are of utmost importance to us.
Being a prime logistics company in Singapore, Halcon Primo Logistics also owns offices and resources focused in the Asia Pacific region. One of these offices is in the country's premier logistics hub, enabling us to provide a full suite of cargo transport, break bulk shipping supply chain and logistics solutions.
Aside from our international networks, global fleet, and head offices in the Asia Pacific region, we also have a world-class team of experienced logistics professionals dedicated to providing our customers with the best possible service. Partnering with us means our company can add value to your business by giving an unparalleled break bulk shipping and end-to-end cargo logistics services.
We offer global, integrated, seamless, and customised solutions the way you want them!
Specialized Solutions for Any Industry
Different industries demand different approaches when it comes to logistical solutions. Some industries may need a straightforward logistics approach, while some may require a more customised solution to integrate into their business model. To meet industry transport requirements, you need a trusted cargo logistics company. Partnering with an experienced logistics company in Singapore allows your business to keep up with the competitive industry demands.
At Halcon Primo Logistics, there is one thing we can guarantee. We can provide our customers with integrated, customised, and seamless solutions that meet business specifications and requirements. We specialise in various areas and industries, including mining supply chain, heavy machinery, oil and gas logistics, constructions/metal/steel industries and more. With our drive to create innovative cargo transport solutions, we can fulfil some of the most challenging objectives with professional operational execution.
Whatever your industry and your corresponding logistical needs, you can rely on Halcon Primo Logistics as a leading cargo transport logistics company to give you the industry solutions that suit you best.
Reliable Supply Chain Management Your Industry Can Count On
Administrative paperwork and logistics are a thing of the past. Delegate these tasks to a reliable cargo transport company with a proficient team like ours to provide you with our supply chain management expertise. We will efficiently handle your break bulk shipping and cargo transport needs. Since our logistics solutions are tailored to your company's business model, you can concentrate on other essential aspects of your business. Our services help free up time so you can focus on the more crucial parts of your business operations. We value the importance of honesty and accountability. Detailed paperwork will be provided so there is complete transparency of the comings and goings of your cargo. Through our well-accounted paperwork and comprehensive system of monitoring and recording every cargo and shipment, businesses can rely on us. With Halcon Primo Logistics, you will have a complete view and total control of your cargo management while we perform its complex tasks.
Your Integrated Solutions Provider
We believe in bringing solutions that encompass your business's entire supply chain. We aim to add value during each step and optimise every step of the value chain to help our clients maximise their spending, save time, and ensure timely delivery and project completion.
Share the load and partner with a dedicated logistics company in Singapore that understands your business needs and delivers specialised services no matter the complexity and nature of your supply chain requirements. Explore our unique, integrated solutions like vessel chartering, break bulk shipping, freight management and distribution, warehouse management and value-added services, bonded logistics hub, and project logistics to find out what makes us stand out from the competition.
Halcon Primo Logistics' consistent and innovative approach to providing solutions makes us your go-to cargo logistics company.
Reliable Sea And Freight Forwarding In Singapore
Halcon Primo Logistics is also one of the top freight forwarding companies in Singapore. Whether you need an air freight forwarding services provider or a sea freight forwarder in Singapore, our cargo logistics company can provide cost-efficient logistics solutions. Working with our subsidiary, Vega Orient Line, we ensure the timely transport of your cargo and the accuracy of where they must be delivered. 
We have developed a system that allows us to efficiently fulfil your special storage, handling, and shipping needs. Our sea and air freight forwarding services can help you with import and export door-to-door shipping, online tracking of deliveries and shipping schedules, cargo insurance, and customs clearance. Whether you're shipping out fragile items such as electronics or furniture or delicate commodities such as pharmaceuticals or perishable goods, we are the right freight forwarding company for the job.
Halcon Primo Logistics differentiates itself by creating and delivering value-added and high-quality customised solutions that fulfil customer expectations. With many years of experience in logistics and supply chain management, we have the full capability and competency to specialise in break bulk shipping, cargo logistics, ship spares logistics, freight management and distributions, warehousing management and value-added services, bonded logistics hub, and project logistics globally.
Our cargo transport company aims to build a stronger balance sheet through assets and resources acquisition to offer reliable and consistent service deliverables to all its customers.
We have attained the ISO 45001:2018, bestowed by the Singapore Accreditation Council (SAC) and ISO 9001 : 2015 accreditation in recognition of our Quality Management System.
Partner with a Trusted Logistics Company in Singapore
Halcon Primo Logistics is more than your typical cargo transport company. We are also a reliable sea freight forwarder. Our headquarters are based in the logistics hub of Singapore, and we have international offices in Australia, China, Malaysia and Indonesia. We can connect your business with the world through our end-to-end logistics services. We can help bridge the logistical gaps in your organisation with our professional expertise and active supply chain management recommendations. Through our logistics solutions, we can set you apart from your competitors. Grow your business with us! 
Contact us
 and speak with one of our logistics specialists today to start your journey with Halcon Primo Logistics.