THE SPECIALIST HEAVY MACHINERY MOVERS IN SINGAPORE YOU CAN RELY ON
HPL specialises in providing fully managed and professional machinery moving solutions island wide as well as globally Having worked with many machinery manufacturers as well as manufacturing companies that expanded their facilities and relocated their machines.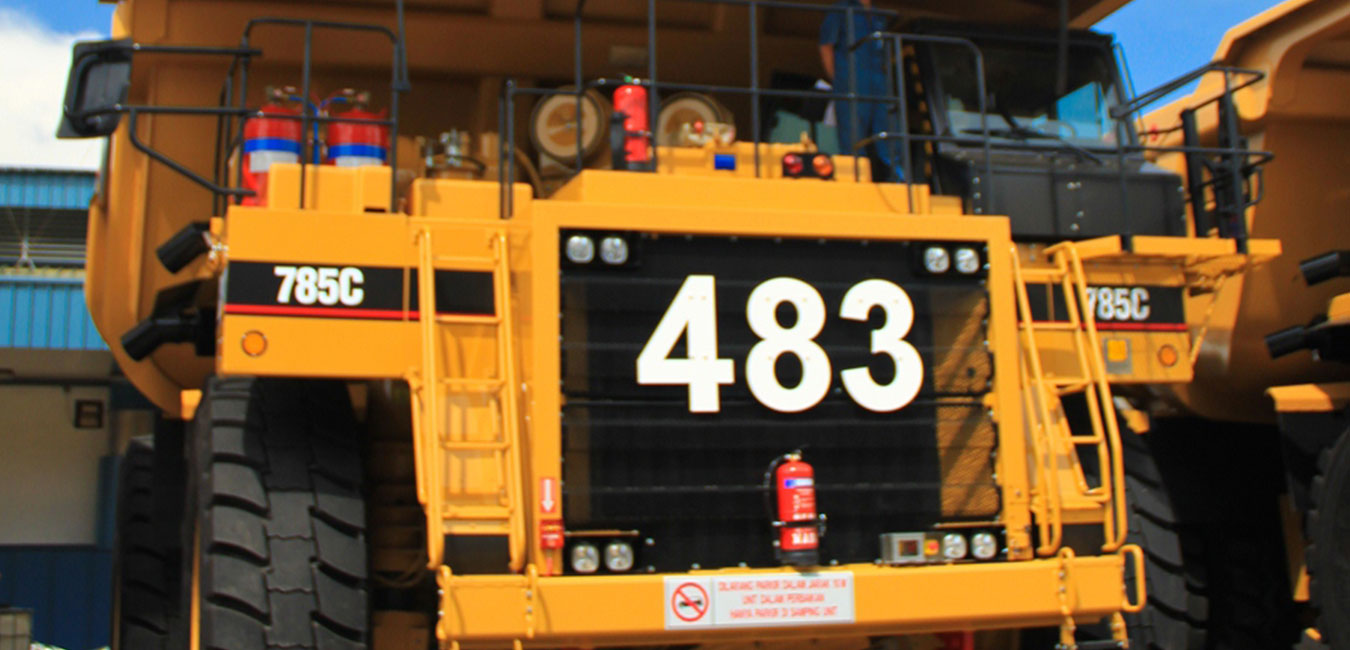 HEAVY MACHINERY MOVERS SINGAPORE
Moving heavy equipment can be a laborious job. Not to mention, it's difficult and risky to move high-value items across land and sea on a tight schedule on your own. You need the expertise of a professional. Dedicated to delivering the best solutions for cargo movements in Singapore, Halcon Primo Logistics is your answer. We strive to minimise downtime and disruptions to your operations, so you can focus on what truly matters: business growth.
WONDERING HOW TO MOVE HEAVY EQUIPMENT?
From project start to completion, HPL's professional heavy machinery movers are able to provide you with the necessary resources to carry out the move of heavy machines safely, efficiently, and on schedule. Not only do we have a tried-and-tested process, but we've also worked with a wide variety of sectors, enabling us to grow into an industry-leading heavy machinery mover in Singapore. With a fully trained and highly skilled team, you can count on us to deliver comprehensive turnkey solutions for your business.
Tap into our vast resources and inventory of advanced equipment for safe and efficient handling of the port to port and door to door delivery of Out of Gauge Cargo. With top expertise, deep knowledge, robust technical skill, and a proven track record in the Heavy Machinery Industry, we can accommodate multiple types of cargo of any scale.
WE MOVE HEAVY MACHINERY & MORE
On top of that, we also provide pre-delivery inspection services, which meticulously maps out the machine's condition, as well as preservation services that span across the coating and touch-up paint.
Find out more about our freight forwarding services in Singapore and make Halcon Primo Logistics your partner today!
FREQUENTLY ASKED QUESTIONS ABOUT HEAVY MACHINERY MOVING
How long before our installation or relocation should we contact a heavy machinery mover in Singapore?
This is dependent on how large the job is. However, it really helps to plan machinery and logistic resources if we have as much notice as possible. Providing notice allows us to be as competitive as we can in our service offerings and manage our resources more efficiently.
Of course, we also understand that in some cases you may have little notice on your heavy machinery logistics needs. At HPL, our team of heavy machinery movers in Singapore are flexible and can adapt our processes to take account of last-minute and ad hoc assignments. To find out more, please do not hesitate to give us a call and we can chat through the available options.
What safety and quality measures should I look for from a machinery moving company?
HPL has successfully gained ISO9001 and ISO45001 accreditation - and we also attained a bizsafe level Star accreditation and Trade First Enhanced Band.
Rest assured that our teams of heavy machinery movers in Singapore are properly trained and we put safety first at all times. Furthermore, HPL is committed to the industry and is continually investing in new technology as well as training for our staff.
Find out more about our certifications obtained here.
How to move my heavy equipment overseas – can HPL help?
HPL has undertaken many overseas projects and has vast resources available for the safe and efficient handling of the port to port and door to door delivery of Out of Gauge Cargo.
With our project management and logistics experience, supported by a refined planning process, we can ensure the smooth transportation of heavy machinery. What's more, we supplement our knowledge with the support of locally-placed and experienced freight forwarding specialists who know and understand the markets.
Do call us - we love a challenge.
SPECIALIZED SOLUTIONS FOR ANY INDUSTRY