In the demanding landscape of the mining industry, logistical optimisation is a cornerstone for sustained success and competitive advantage. This guide provides a comprehensive framework for navigating the complexities inherent to mining logistics. From heavy machinery shipping to various aspects of supply chain efficiency, this guide offers tips and best practices designed for immediate integration into your operations. Our initial discussion will centre on unpacking the specialised challenges that define logistics in the mining sector, setting the stage for the detailed exploration of the following processes.
UNDERSTANDING THE UNIQUE CHALLENGES IN MINING LOGISTICS
In the specialised world of mining, logistics transcends mere transportation to encompass an array of intricate activities — key among them is understanding how to move and ship heavy equipment effectively. From equipment and materials transportation to holistic supply chain management and risk mitigation, logistics in this sector present a unique set of challenges. These span from the operational complexities of remote, sometimes harsh environments to the dynamic landscape of regulatory compliance. Recognising and understanding these unique challenges is the foundational step for architecting a streamlined and efficient logistics process.
As we've set the context with these challenges, our subsequent focus will shift to one of the most pivotal logistics operations: shipping heavy machinery effectively.
THE ESSENTIALS OF HEAVY MACHINERY SHIPPING
Shipping heavy machinery for mining is not the same as standard shipping. It requires meticulous planning, right from choosing the appropriate shipping method to ensuring compliance with global regulations. Crucial considerations include the size and weight of the equipment, route optimisation, and securing the necessary permits. Paying attention to these details can be the difference between a project staying on budget and spiralling out of control. So, after establishing the significance of how to move heavy machinery to the location for your mining project, the next logical step is to examine the backbone of your logistics operations: the supply chain.
SUPPLY CHAIN OPTIMISATION IN MINING LOGISTICS
In the mining industry, the supply chain is more than just a sequence of events; it's a multifaceted process that can make or break the success of a mining project. From raw material extraction to shipping the final product, each stage demands precise coordination and timely execution. Here, technology can be a game-changer. Tools like real-time tracking and supply chain mapping offer transparency, enabling better decision-making and reducing potential bottlenecks. In essence, a well-optimised mining supply chain is a competitive advantage. Having discussed the importance of supply chain optimisation, it's time to turn our focus to some best practices that can minimise costs and risks.
BEST PRACTICES FOR MINIMISING COSTS AND RISKS
One of the ways to stay ahead in the fast-paced mining sector is by incorporating best practices into your logistics operations. These practices may include anything from regular maintenance checks on heavy machinery to ensure safety and longevity to implementing just-in-time inventory management to reduce holding costs. Additionally, developing a risk assessment framework can save both time and resources in the long run. By following these best practices, you're minimising costs and risks and paving the way for smoother logistics processes. With best practices in place, the next logical topic is logistics solutions tailored specifically for the mining industry.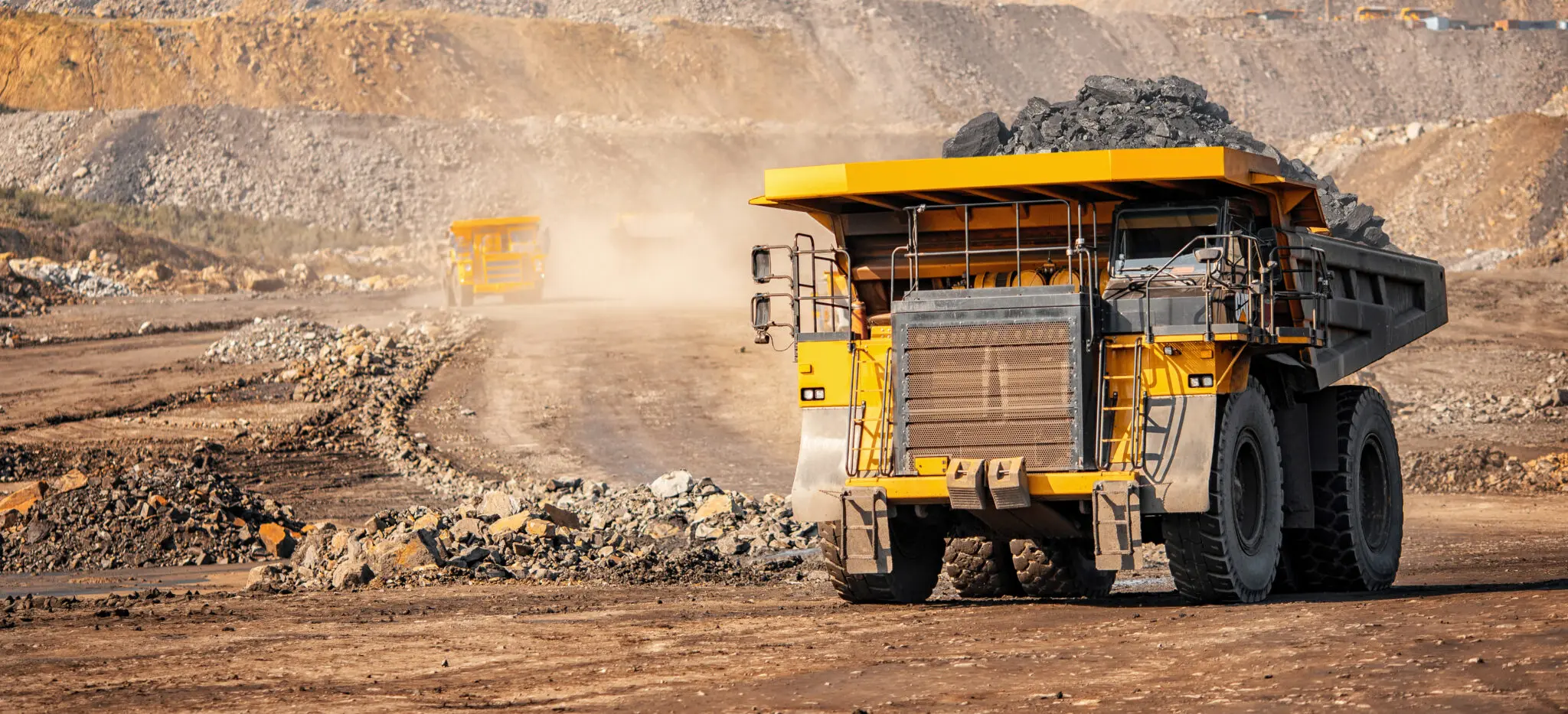 TAILORED LOGISTICS SOLUTIONS FOR THE MINING INDUSTRY
Each mining project is unique, so a one-size-fits-all approach to logistics won't work. The unique geographical, regulatory, and infrastructural variables each project presents require tailored logistics solutions. Customisation could be as straightforward as transport route optimisation for specific locations or as intricate as specialised shipping and handling methods for oversized cargo. By working with a logistics company that offers bespoke solutions and services, you can ensure that your specific needs are met effectively. Now that we have emphasised the importance of customised solutions let's examine the role of technology in revolutionising mining logistics.
THE ROLE OF TECHNOLOGY IN MINING LOGISTICS
While traditional methods have their merits, integrating technology into your logistics operations can offer unparalleled advantages. Systems that offer real-time tracking, route optimisation, and inventory management are now more accessible than ever. With these tools, you can increase transparency across the supply chain, make data-driven decisions, and improve overall efficiency. Implementing technology solutions is not just a trend but a critical component for future-proofing your logistics operations. With technology covered, our next focus shifts to choosing the right logistics partner for your mining projects.
WHY YOU SHOULD CHOOSE HALCON PRIMO LOGISTICS FOR YOUR MINING PROJECTS?
In an industry as complex and rapidly evolving as mining, the right logistics partner can make all the difference. Halcon Primo Logistics, a top logistics company in Singapore, is an ideal choice, offering a comprehensive suite of customised services ranging from logistics project management and transport engineering to supply chain design. Our global network and proven expertise empower you to navigate the intricacies of mining logistics with ease. From initial planning to flawless execution, we provide end-to-end solutions tailored to your unique needs. Contact us today to discuss how we can enhance the efficiency and reliability of your mining operations.